We Are Hiring!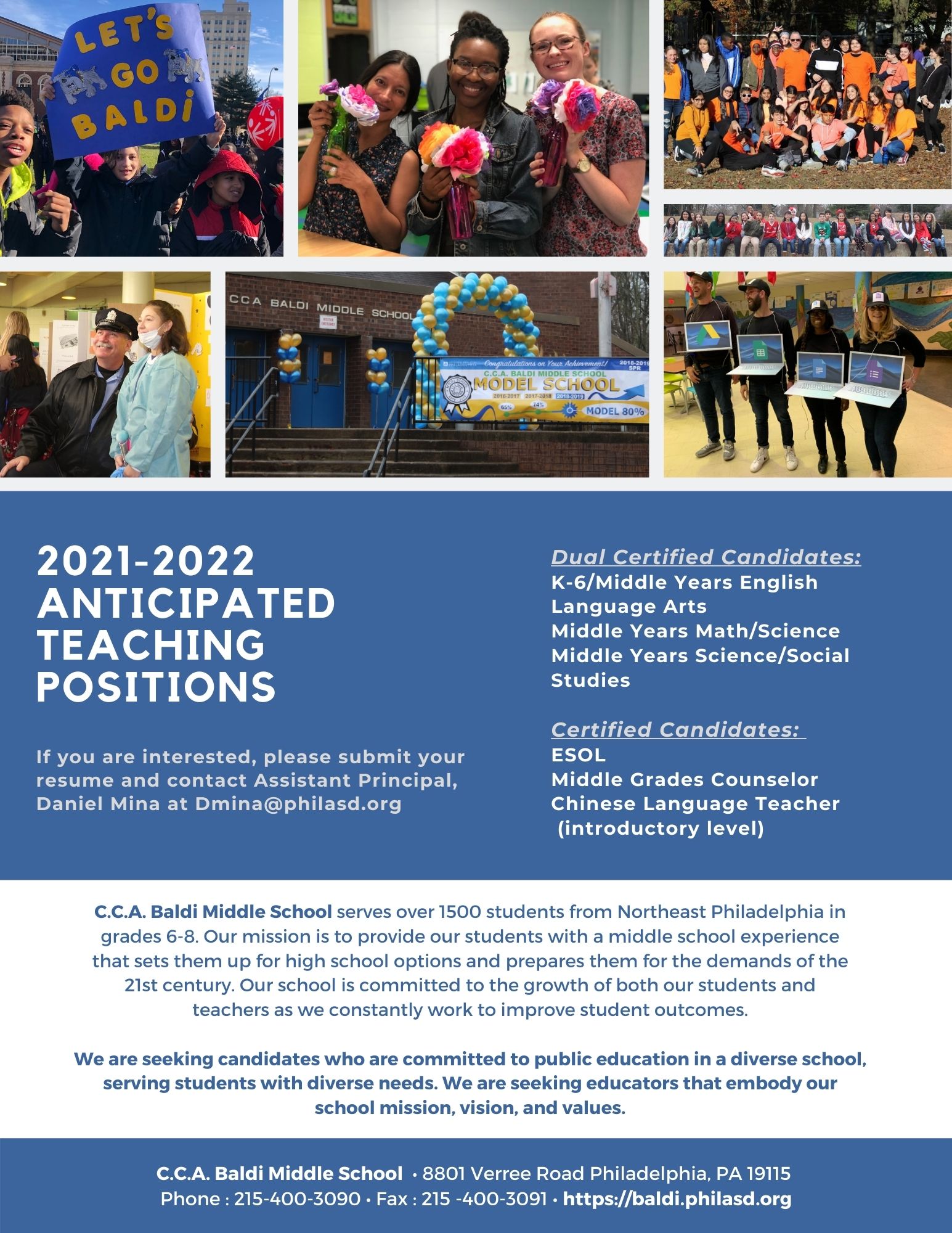 2021-2022 Anticipated Teaching Positions at CCA Baldi Middle School
C.C.A. Baldi Middle School serves over 1500 students from Northeast Philadelphia in
grades 6-8. Our mission is to provide our students with a middle school experience
that sets them up for high school options and prepares them for the demands of the
21st century. Our school is committed to the growth of both our students and
teachers as we constantly work to improve student outcomes.
We are seeking candidates who are committed to public education in a diverse school,
serving students with diverse needs. We are seeking educators that embody our
school mission, vision, and values.
Job Openings
Dual certified candidates:
● K-6/MY English Language Arts
● MY Math/Science
● MY Science/Social Studies
Certified Candidates:
● ESOL
● Middle Grades Counselor
● Chinese Language Teacher (introductory level)
If you are interested, please submit your resume and contact Assistant Principal,
Daniel Mina at Dmina@philasd.org.