Our History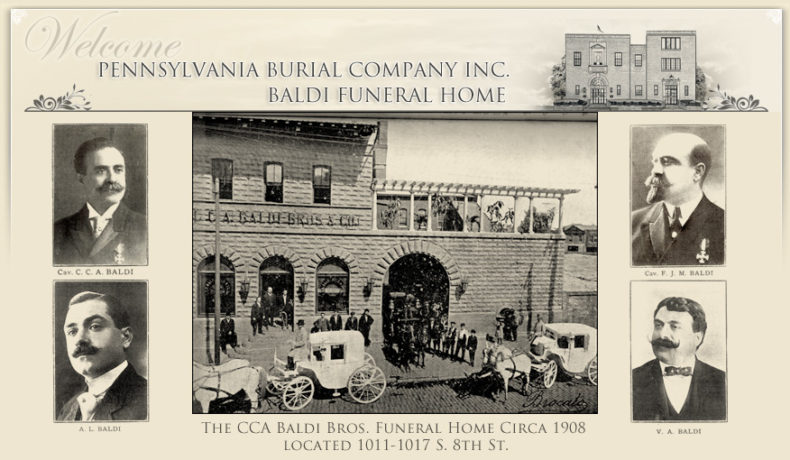 The C.C.A. Baldi Middle School is located in the far northeastern section of Philadelphia, Pennsylvania. It opened in September 1974 and was officially dedicated on March 31, 1976, the Bicentennial Year. The school is named after Charles Carmine Antonio Baldi, an Italian immigrant who settled in Philadelphia.
Originally built twenty-nine years ago to house four small "school-within-a-school" communities, Baldi is now home to a new generation of students clustered into three small learning communities, each having the services of mathematics and literacy teacher leader, staff, and an action plan for success. Baldi is a sixth through eighth-grade school in the Northeast Region with a diverse student population of 1283. The students at Baldi come from the local community as well as from the neighborhoods surrounding four excellent elementary schools: Fox Chase, Loesche, Comly, and Anne Frank. Our school goal is for each student to achieve proficiency in literacy and mathematics. Development of strong literacy and mathematics skills by all students raises student achievement across the curriculum.
Who was C.C.A Baldi?
Biography of CHARLES CARMINE ANTONIO BALDI – 1862-1930
Charles Carmine Antonio Baldi was born in Castlenoovo, Cilento, Italy in 1862. He immigrated to Philadelphia at age 14 with his 12-year old brother Tony. Baldi came here because, as a boy, he wrote letters for the peasant women of Italy to their American relatives. Young Charles read about America in the letters coming back and was fascinated.
He organized a bank, operated a funeral home, owned a daily Italian language newspaper, founded a coal yard, and a real estate and insurance business.
He said on his appointment to the Philadelphia Board of Education in 1924, "Since coming to this country, I have had two hobbies: Education and Americanization. I have always been eager to imbue these subjects in the minds of foreign-born. Both can be obtained from American institutions and thorough study of the Constitution."
Charles Carmine Antonio Baldi, the first Italian named to the School Board, served on that board until his death in 1930. All Americans take pride in him. He was as true a Philadelphian as William Penn or Benjamin Franklin.