---

---
ANNOUNCING MS. BIANCA GILLIS AS THE NEW BALDI PRINCIPAL!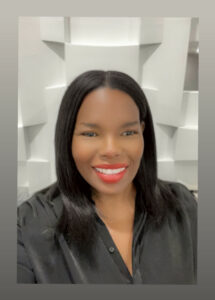 Dear Baldi School Community:
With great excitement, I announce Bianca C. Gillis as the next Principal of The Baldi Middle School. With a strong educational foundation cultivated as a student in the School District of Philadelphia, Ms. Gillis's journey in education has been marked by a deep passion for fostering academic excellence and holistic student development. Having taught in the school district of Philadelphia for over 14 years, Ms. Gillis brings a wealth of knowledge and insights into our students' unique needs and challenges. Her firsthand experience within our district as an educator and administrator has shaped her understanding of the educational landscape and equipped her with the tools necessary to make a profound impact on the lives of her students. This experience, combined with her undergraduate degree from Temple University in Education and a Master of Educational Administration from Cabrini University, reflects her dedication to continuous learning and growth.
Her impressive professional trajectory shows Ms. Gillis's commitment to student and teacher success. Having served as an Assistant Principal at Julia Deburgos, Central High School, and as a Principal Resident at Girard Academic Music Program along with Northeast High School, she has honed her leadership skills and demonstrated a keen ability to foster a culture of excellence. What sets Ms. Gillis apart is her commitment to families and her unwavering belief that students deserve to experience joy and be rigorously educated, nurtured, and unharmed when they enter the school's doors. Her passionate dedication to student joy is infectious, and her advocacy for a safe and supportive learning environment ensures that each student receives the care and attention they deserve.
Ms. Gillis's appointment is effective July 1, 2023. We are closing out a rigorous search process that includes stakeholder meetings and a survey to elicit feedback from faculty, parents, and community members. A leadership profile was designed to identify a leader who can effectively communicate and collaborate, guide the school's instructional program, and bring a deep commitment to equity and community. As the Assistant Superintendent for this school, I led a committee of faculty members and parents to interview ten candidates. The committee's recommendations were moved forward to Associate Superintendent Evelyn Nunez, Ed.D., and Superintendent Tony B. Watlington Sr., Ed.D, for the final interviews. Through this rigorous process, it is clear that Ms. Bianca Gillis is the right choice for Baldi Middle School!
On behalf of the School District of Philadelphia, I want to extend again my deep appreciation for the commitment and collaboration of our Principal Search Advisory Committee during this process. More information will be shared about Ms. Gillis's transition to the Baldi School in the coming days. The Baldi School Community will have opportunities to engage with Ms. Gillis before the 2023-2024 School Year begins. Please join me in welcoming Bianca Gillis to the Baldi School community.
Sincerely,
Shakeera Warthen
Assistant Superintendent (Learning Network 8)
---
Baldi Comprehensive School Plan 2023-2024
Please see below to review the school plan for the 2023-2024 School Year
Baldi School [8160] 2023-2024 School Plan
---
Baldi General Supply List: 2023-2024
This is a general supply list.  All teachers will share their specific supply list with their welcome letter during the first week of school.
Pencils–wooden or mechanical
Pens–blue and/or black
Highlighters
Post-it notes
College-Ruled Loose-leaf Notebook Paper
(3) Two-Pocket Folders
(5) Marble Copy Books
(2) Packs of 3×5 Index Cards
Earbuds or headphones
Box of Tissues (For Advisory Teacher Only)
Roll of Paper Towels (For Advisory Teacher Only)
Ream of White Copy Paper (For Advisory Teacher Only)
Bottle of Hand Sanitizer (For Advisory Teacher Only)
8th Grade ONLY – Combination Lock–Preferred Brand is Master Lock/Combination Only (No Key Locks)
Agenda/Homework Book
A novel for Independent Reading
Plan on bringing your School District-issued Chromebook and charger on the first day of school and every day.