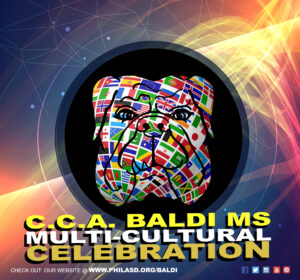 Hosted by: Student Council/ESL Students
When: Virtual Presentation
Student Council and the English Language Learners Department, are hosting the Multicultural Day Celebration.
If you would like to sing, recite a poem, perform a dance, or prepare a food dish and share it with us virtually. If you would like to come on video and share your traditional clothing. We would LOVE for families to get involved. We welcome family dances that showcase your culture or customs
We will hold virtual auditions,  April 5th-9th from 3-4 pm.
If you are interested, please fill out the google form by 3/26/2021, 5 pm.  https://forms.gle/7VPYqHY6rvyEFcqh9
Once we receive the form, we will send you an invitation with a time and google meeting link for your audition.